To be part of our world record attempt, you'll need to be able to easily change between three simple chords, D, A7 and G, "De' har 'ru gjort för mej". You DON'T need to be able to sing, although it might help. If you want to spice it up a bit, add the chord D7 in one spot, but it's not necessary. You can just play D there also.
If you are a minor you must have your guardian's written permission to participate in the record attempt. More about this later. See  Guinness Conditions.
Please observe that if you own the bigger ukulele ("consert ukulele") it is often tuned in C, which means one note below the D-tuned (soprano) ukulele.  In that case you will have to tune it up to D or learn others grips. Regardless what kind of tuning you have the song has to be rung out in D.
Here's the World Record Song in several versions, all for a D-tuned ukulele. SOUND slow version below. You can listen and simultaneously read the SHEET MUSIC or follow along in the LYRICS. Print it.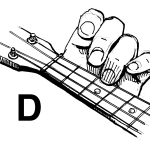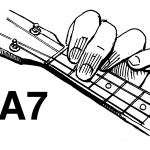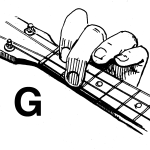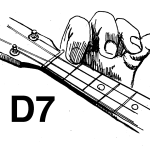 The melody and lyrics were put together by the Swedish Ukulele Man. 10 verses with a refrain, to fill the five minutes required by Guinness for the record attempt. The  "plingiling" can be sung and accompanied as usual, but can also be played on the ukulele's open strings, like a little sound logo. The accompaniment is the same throughout.
Night video
The tempo in this night live-recording is maybe a little fast and the very last part with the extra twist will not be included in the record attempt.  One verse is missing and the melody on the second "mej" is a little off. Use this is as a  sing-along for practice,  but if you want to learn the correct melody, listen above or use the sheet music.