Time for another ukulele festival! The first Festival  the Swedish Ukulele Man organized was in 2007, on Långholmen in Stockholm. The Swedish Ukulele Man hopes that just  like last time, everyone who owns a ukulele will bring it along. And if we all bring our ukes, for the cherry on top, we will attempt to set the World Record as "the world's largest ukulele ensemble". The present record is 4792 ukulele players, so we would love it if each of the  401 who were there last time could bring at least ten more players like you said you would if our record was ever  threatened. Bring Grandma, too…we could be over 5000! Ukulele players from all over the world are welcome!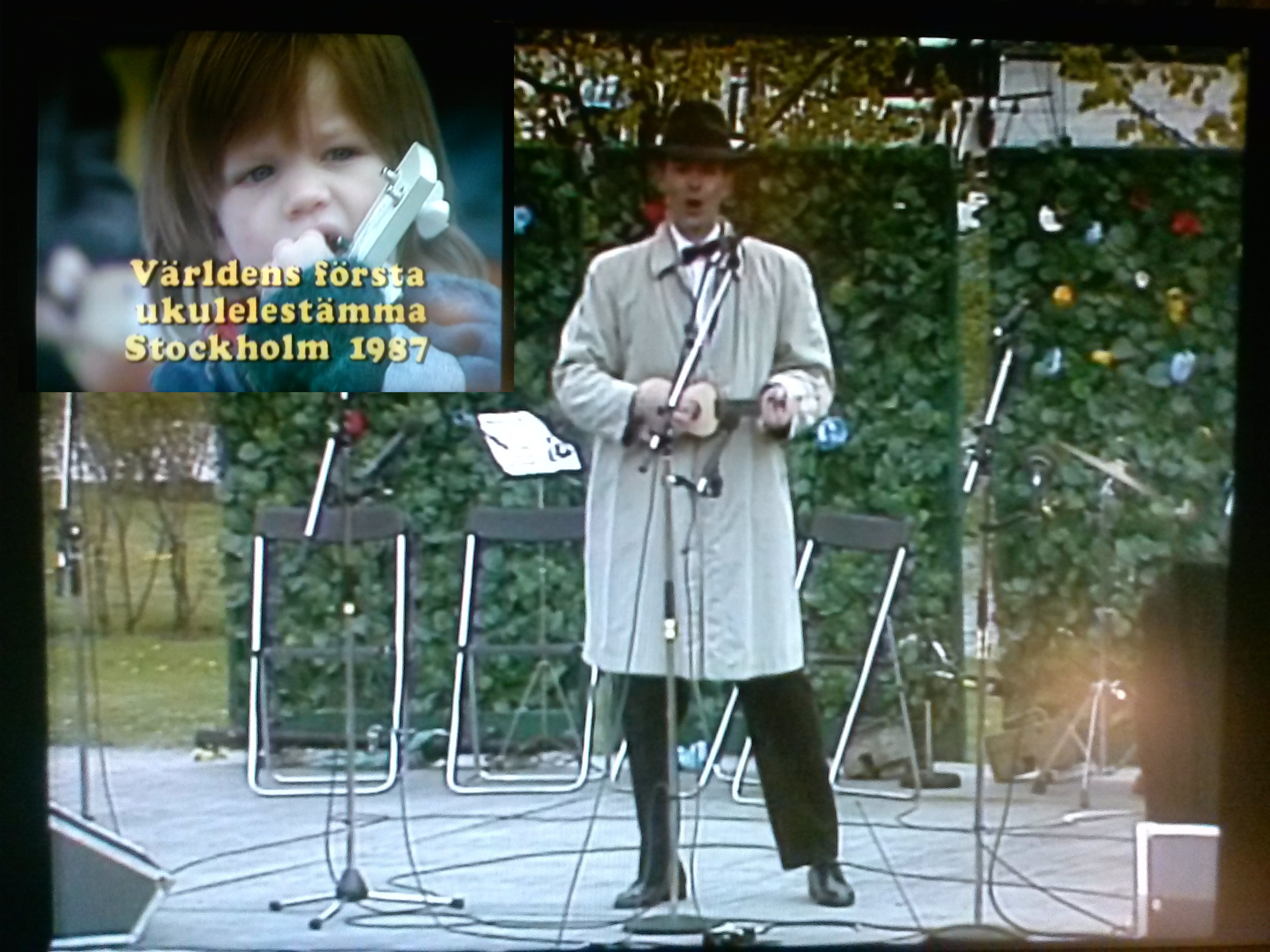 In 1987, the Swedish Ukulele Man produced The World's First Ukulele "stämma" (≈Fiddlers' gathering) and Swedish Television was there to record a 37-minute film. Various well-known and unknown talents contributed. Unfortunately, we discovered that Swedish Television (SVT) Open Archive put the film back in the drawer. But there is a chance that it will reappear again.
This time, the event is titled UKULELESPELEN (The Ukulele Games). It will be an opportunity for the media, who are already hyped up, to divert their focus from the Olympic Games in Rio (August 5-21) to the time-tested world record arena, Stockholm Stadium. And Just like in Rio, there will be plenty of good food, coffee and drink for sale.
Vendors will be exhibiting their ukulogical products.