UKULELE UFF
Chris Hough aka 'Ukulele Uff' is a highly accomplished ukulele player/vocalist from Liverpool, England. Read more.
---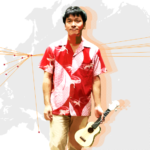 SHIGETO TAKAHASHI
The other day we got an email from Shigeto Takahashi. He had read about the Ukulelespelen in Stockholm Stadion and immediately bought a flying ticket! Welcome! Read more.
---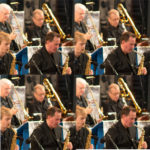 AIR MAIL BIG BAND
17 people backing up the ukulele man in all the old Georg Formby numbers. Read more.
---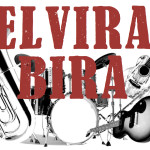 ELVIRA BIRA
Elvira Bira has ben playing punk and ballads on the ukulele since last successful world record attempt in Stockholm 2007. Read more.
---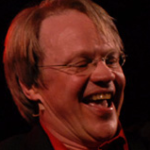 ÖSTEN MED RESTEN
In English: "Östen with the Rest", untranslatable Swedish allusion. Now we talk entertainment, world famous in Sweden.  Read more.
---
HAWAII NOVELTY DUO
This relaxed swinging music is made for leaned-back mingling and a cup of tea on a terrace. Just feel the sweet Hawaiian breeze! Read more.
---
JAMES HOLLINGWORTH
He started with the ukulele and composed "The elks are demonstrating". Maybe not som well known outside Scandinavia. Read more.
---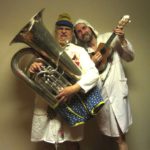 NILS PILS & PÄR BÄRS
You won't be able to relax with these guys around.  In an interview they reveal who they are. Read more. 
---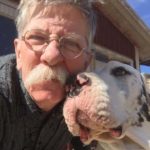 FÄLLMAN'S UKULELE ORCHESTRA
Here they come…. Read more.
---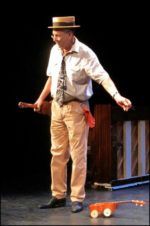 THE UKULELE MAN    Thomas Allander
The ukulele man will perform. Both with his dogulele and some other fellows. Those of you who love the old Georg Formby repertoire in the original big band version will have a good time. Read more.
---
Actor/mime Roger Westberg will be our emcee, a repeat performance from the World's First Ukulelestämma, on May 31, 1987 on Djurgården in Stockholm.
---

One of the ukulele performers who showed up at Långholmen in 2007 was Crucified Barbara.

One important condition for performing at the festival is that groups and artists must play their hits on the ukulele. See Gyklargruppen.